I'm linking up with the
Teacher Wife she is having a must have picture books linky party. I made a little twist on mine because so many of my favorites have already been chosen for the back to school season. My kids lately have been consumed with telling me what they want to be for Halloween. So Halloween has been on my mind a lot lately. So I thought I would tell you about my top 4 must have Halloween books.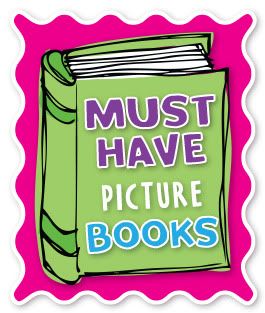 We actually just checked this book out from the library. I know a Halloween book in July??? But my kids love to hear all stories no matter what season it is. This story is so funny and your students will crack up when you read it to them. It's about a little boy that wants to be an alien for Halloween. He doesn't want anyone else to steal his idea. However when he gets to school he finds out almost everyone else is an alien. When he gets his costume out he realizes his sisters costume is in the bag instead of his. You'll have to read this book to find out what happens. My kids loved this book.
This is a cute story about a pumpkin that rolls down the hill and how everyone tries to stop it. There is a cute surprise ending.
I love this book. Wittilda is trying to become a pizza delivery girl and she has to beat out her competition to win the job.
Sorry the picture is so blurry. The librarian at my school reads this book to my students every year. They love it. She actually sings some of the parts in the book and gets the kids to do actions with the story. This is a really fun read aloud.